What We Do
.
We provide Executive Search, Leadership Advisory, and Organisation Consulting services across industry verticals. We have delivered more than three hundred customised search mandates over the past twelve years. Our extensive reach to talent and unique search capabilities span Emerging Technologies, Professional Services, Consumer E-Commerce, Industrial Manufacturing, Financial Services, Pharmaceuticals, Biotechnology, and Translational Sciences. Leveraging our successful search practice, we facilitate leadership development and organisation effectiveness for our clients enabling them, to outperform.
Sectors
.
Diversified Manufacturing
Functions
.
Corporate Finance Management
Environment Health and Safety
Human Resource Management
Marketing, Sales & Communication
Research and Development
Legal, Compliance & Regulatory
Supply Chain Management
Technology & Digital Transformation
Expertise
.
Clients
.












Join 100+ amazing companies using Master Search
Accenture Strategy
Advanta India
Akzo Nobel India
Amrutanjan Health Care
Amrutanjan Pharma
Alstom India
Areva T&D India
Autorent LLC
AV Thomas Group
Battelle India
Butler Technical Services
Butterfly India
Capital Fortunes
Chola MS General Insurance
Chola MS Risk Services
Covalense Technologies
De Deitrich Process Systems India
Deloitte US offices India
Deloitte Haskins & Sells
Deloitte India
Deloitte Touche Tohamatsu
Everest Industries
Ezone Securities
Fujitsu Consulting India
GC Corporation
Global Gene
Hyderabad Metro Rail Corporation
ICRISAT
Index Holidays
Inthree Access Services
JK Fenner India
KCP Sugars
Larsen & Toubro
L&T Construction
L&T Edu Tech
LnT NXT
Matrimony.com
MatexB2B
Matrix Laboratories
MK Tron Holdings
Murugappa Corporate
Murugappa MOWS
Mylan Laboratories India
Nagarjuna Fertilisers & Chemicals
Neuland Laboratories
Omya West Asia
Quinnox Consulting
Reverie Language Technologies
Rockwool India
Sainor Pharmaceuticals
Samsung India Software
Shanti Gears
Systime Global Solutions
Techmahindra
Technotree Convergence
Thermal Systems India
TI Cycles India
TI Diamond Chain India
Touch Machina Automation
Tube Investments India
TVS Electronics
USG Corporation India
USG Boral Building Products India
Vasudha Pharma Chem
Vodafone_VOIS
Water Health India
Wheels India
Why Master Search
.
Extraordinary Reach
Access to top talent in a heartbeat Strategic influence of career moves
Unparalled Speed
> 90% turnout in a record TOT of 48 hours, 99% within 72 hours
Fantastic Precision
>98% FTR (First Time Right) shooting into the bull's eye
Holistic Assessment
Comprehensive and contextual evaluation by seasoned experts
0% Drama 0% Latency
100% hands-on collaboration
100% Blue-blood performance
Incredible Economy
Upto 50% lower search fee compared to global firms
Team
.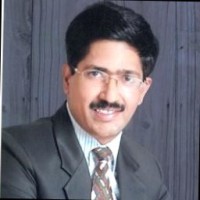 SRK Prasad Kuchibhatla
Executive Director
SRK Prasad, MMS, served illustrious organisations as a corporate HR leader for 18 years. At Master Search, he has partnered finest MNCs, Indian conglomerates, and the Big-4 Consulting for a decade and curated their leadership teams. SRK's expertise spans Leadership Assessment, Executive Coaching, and Talent Transformation.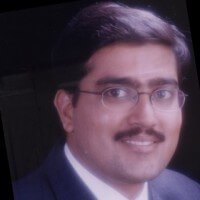 Krishna Murthy Vuppulur
Director Cx-Practice
Krishna Murthy has a Master's in Marketing and Corporate Finance and attended the SME Management program at IIM-Ahmedabad. He led business development for reputed corporates for ten years. VKM leads the BFSI, Consumer Retail, E-commerce, Life Sciences practices, and functional-leadership mandates across the verticals.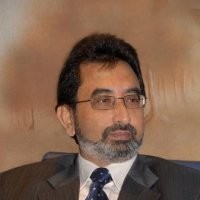 Punyabrata Sen
Director Consulting
Punyabrata is a CMA. He did Corporate Performance and Regulatory Management programs from INSEAD and LSE, respectively. Sen's consulting experience spans Business Strategy, Telcom Regulatory, and Governance with Arthur Anderson and Ernst & Young. He has a tremendous passion for mentoring startups from ideation through valuation. Sen leads Emerging Organisations practice.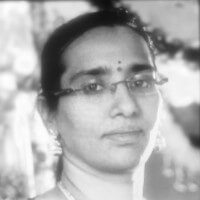 Chudamani Chivukula
Technology Practice
Chudamani has a Master's in Computer Science. She brings on board deep domain knowledge in the Technology space and unparalleled collaborative search experience honed over a decade. She has been with Master Search since its inception. Currently, she leads the Enterprise Applications and Emerging Technologies practices.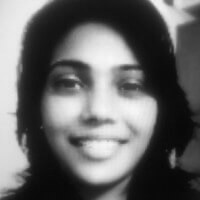 Lavanya Vishnubhotla
Client Engagement
Lavanya, a graduate in Computer Science, brings on-board 14 years of experience in the Technology and Education sectors. She excels at CRM and program management. Lavanya leads client engagement at Master Search and manages liaison and coordination with clients across the practice verticals.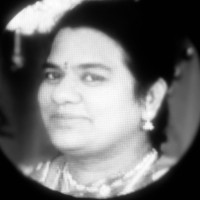 Krishnaveni Marthy
Insights & Research
Krishnaveni is a Master's in Business commerce and Computer Science. Before joining Master Search, she has been a process manager with global technology majors. Krishnaveni leads industry insights and research, tracks executive movements, and provides real-time information across the practices.